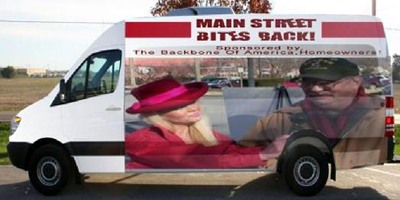 Worst Rape-Van Ever.
If you'd like your eyes and mind raped, you should check out
Main Street Bites Back
, home of the completely serious and holy shit they're not joking Glen Beck 2012 headquarters. I'm sure there's words and stuff involved, but I got distracted playing with the creepy automated Robo-bama on the front page:
Derp.
Also, there's this: